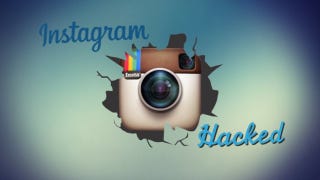 How you can hack Instagram account and also a person's Instagram password?" You have considered this at some time in your life, haven't you? Instagram is preferred, which is only an exaggeration, it happens to be a sensations, and also maybe you've even thought of how you can hack someone's Instagram however felt underwhelmed since it seemed like something that would need a lot of knowledge of coding.

Ground reality is, you do not need to be a spy, neither do you require extensive computer understanding to hack somebody's Instagram. You truly do not. In this article we shall reveal you not one, yet three various approaches of ways to hack someone's Instagram online. Visit our site for effective information on InstaPort now.
There are a lot of different reasons you could wish to hack somebody's Instagram. Maybe you're a worried parent, possibly you're a concerned partner, perhaps your Instagram has actually been taken control of by a cyberpunk as well as you intend to regain access to it! There are a variety of factors you could wish to hack a person's Instagram, but we have all the options right here. So keep reading to find out the best ways to hack a person's Instagram.
Component 1: How to hack A person's Instagram on Android or apple iphone
There are actually a lot of excellent spy apps for iPhone and also Android with which you could hack somebody's Instagram.
Nonetheless, in all our extensive study we've discovered that one of the best and most reasonanle ones that you can use is Spyzie Instagram Spy. It offers you a number of functions and also beside having the ability to hack someone's Instagram, you can likewise get understanding into their entire Social media site lives, and also track all the texts that go in as well as from a person's cellular phone without origin or jailbreak.
How you can hack Someone's Instagram utilizing Spyzie:
First you need to register a Spyzie account.

You'll receive a verification as well as welcome mail from Spyzie. The welcome mail will certainly have the connect to your control panel, as well as your login information.

You can access the control panel for instructions on the best ways to install Spyzie to the target phone. You could additionally check out a demonstration of the control panel.
Once you've set up Spyzie to the target phone, you could access it using the control panel.
You could directly utilize the 'Instagram' feature to see the photos and messages.Please note that the featured is not enabled by default. You ought to switch it on by hand whenever you want to the sight messages from instagram. Conversely, you could use the 'keylogging' attribute to learn the password then directly log right into the Instagram account from your very own gadget!
Part 2: How you can hack Instagram Account as well as Password Online
There are a number of phone spy internet sites that show you how you can hack somebody's instaport instagram hacker and also password. To find one that is legitimate as well as is not simply a promotional acitivity is a bit hard. When you google it you can locate several internet sites, however, we found one for you which you can make use of as well as it additionally has a great deal of testimonials.
Part 3: How to hack A person's Instagram making use of Instahax0r
Instahax0r is an online tool that is designed to easily hack instagram account without downloading any type of tool to your tool. This online Instagram hacking tool could hack any kind of account with 94 percent of success price, unlike other online hacking tools. Among the most effective aspects of this tool is that it is entirely free of cost. You simply have to see their main web site to access the services of Instahax0r.